Flight Management Platform (BizFlight)
Private Flight's Flight Management Platform delivers comprehensive fleet management software tools for government, charter and managed aircraft operators.
Based on role workflows, our interfaces are elegant, intuitive and simple to understand and use. And help is just a click away.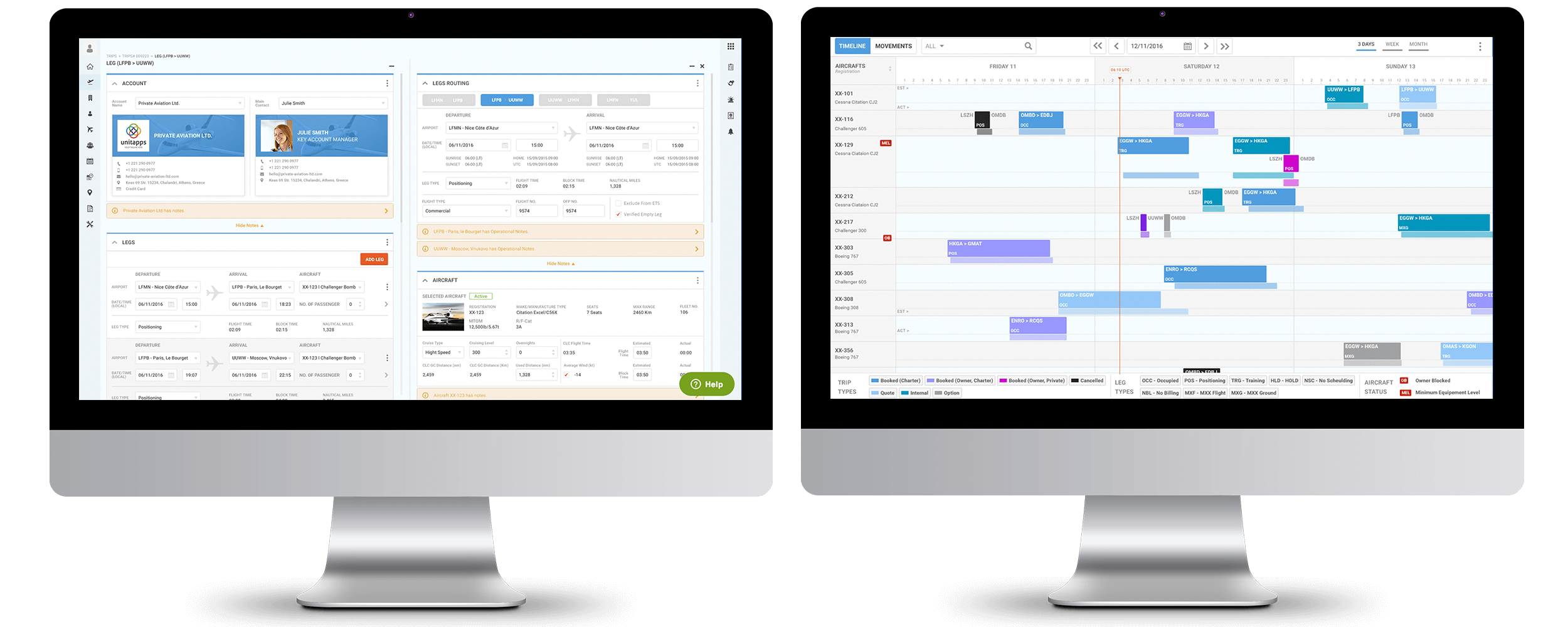 INDUSTRY-FOCUSED
CUSTOMER RELATIONSHIP MANAGEMENT
CRM tools encompassing Customers, Suppliers, Aircraft, Fleet, Employees and Location-based data allowing you to easily manage industry-specific requirements and important relationships.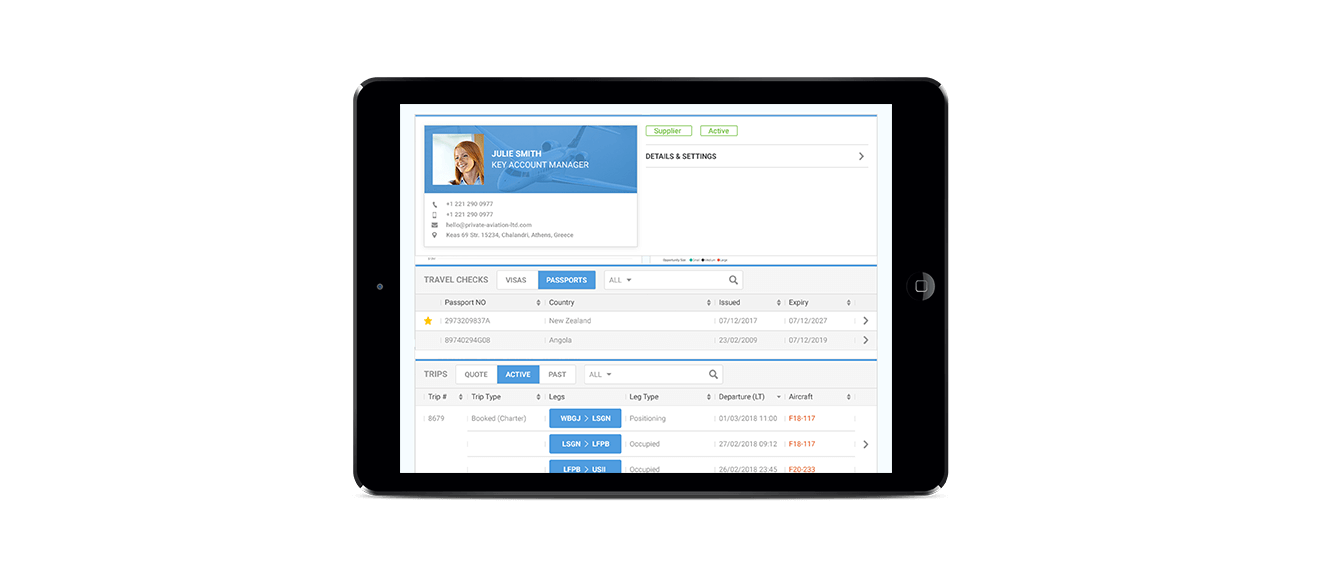 Sales efficiencies that allow your team to manage your requests from different sources and create quick, highly professional and accurate quotes.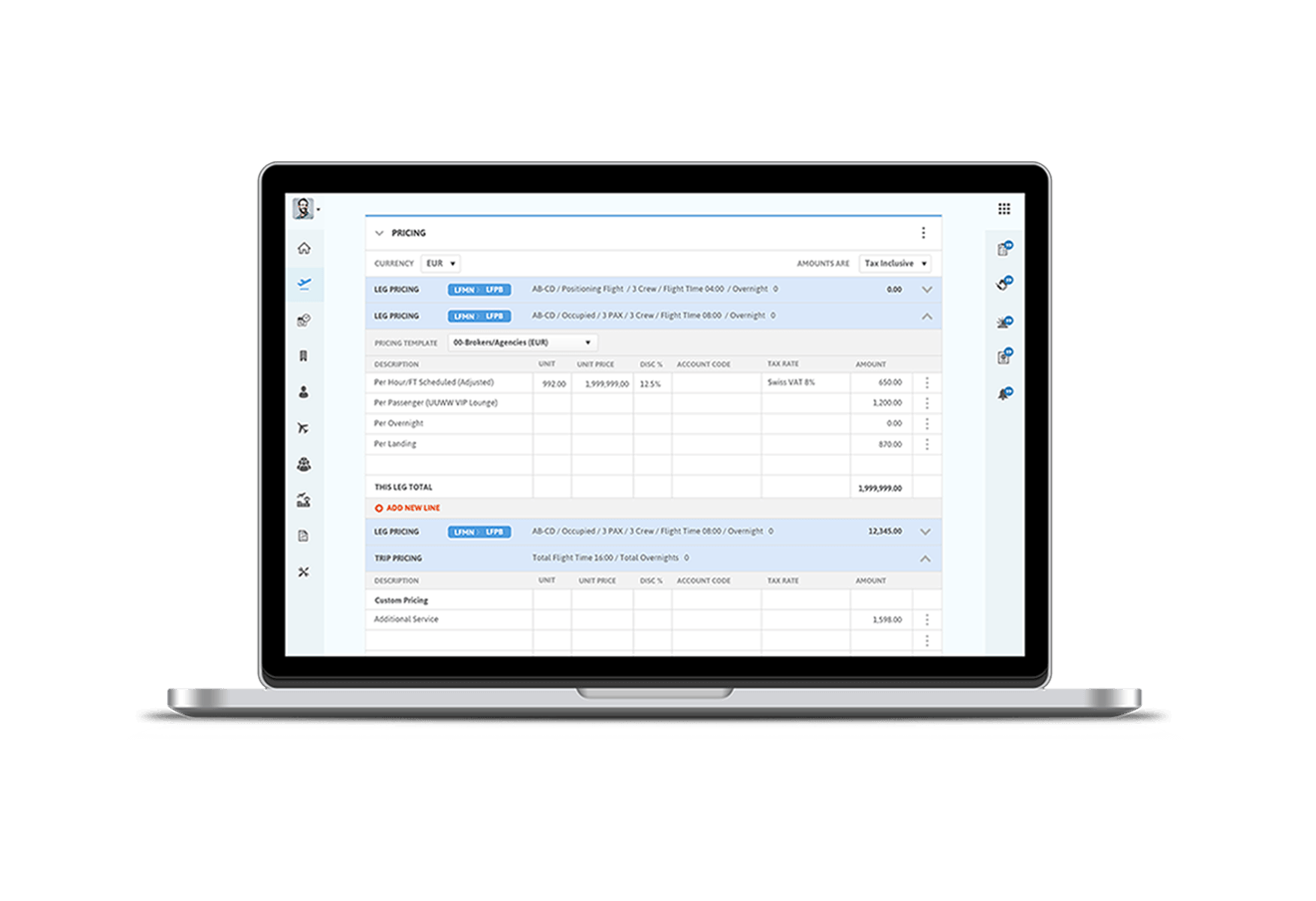 SOPHISTICATED OPERATIONAL TOOLS
Sophisticated Trip and Leg oversite to track aircraft status, schedules and locations with clarity on work priorities. Features include timeline, departure and arrival services logistics management, alerts, integrated crew communication, and post flight.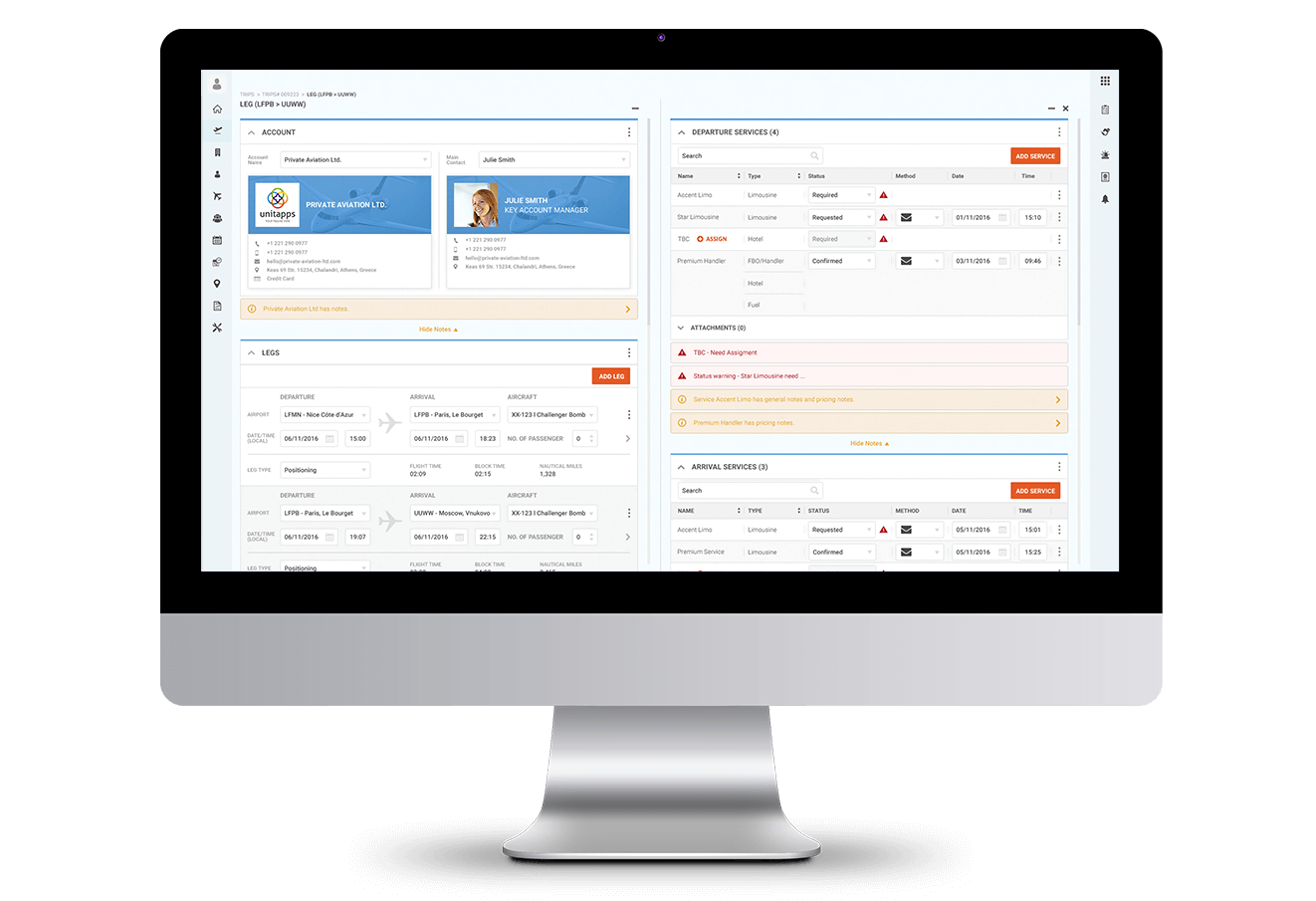 Maintain accurate view of employee duties and assignments. Features include Crew Control, Duty Plans, Crew Roster and a rich crew timeline.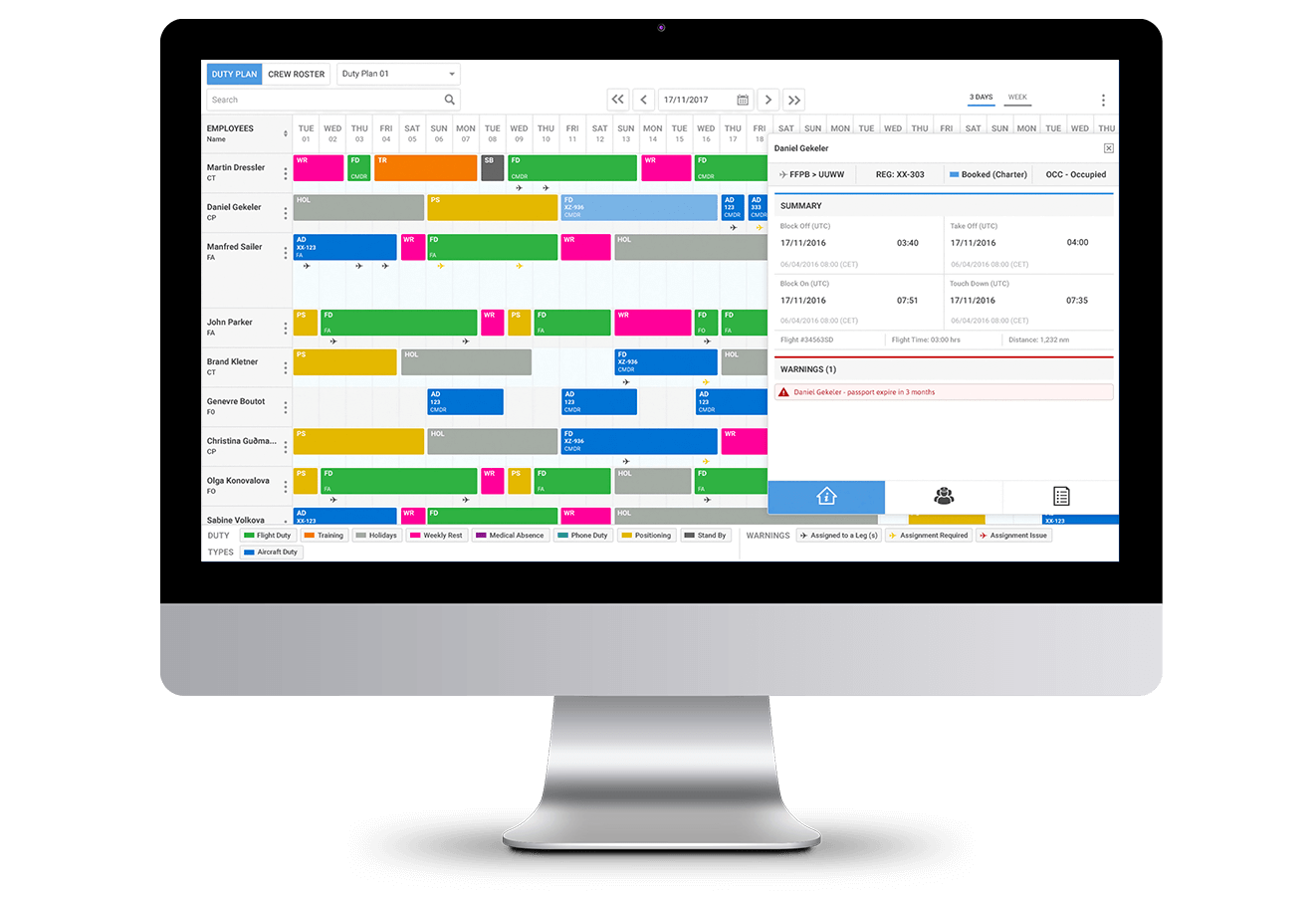 We help you achieve internal efficiencies, improve business profitability and deliver great passenger experiences. The first step towards this is giving you intelligent reporting and insights into your data and operation.