Catering Management Platform
Private Flight's Catering Management Platform delivers the world's foremost catering procurement and logistical support for government, charter and managed aircraft operators.
FOUR WAYS TO IMPROVE YOUR BUSINESS
1. SAFE AND SECURE
• Protect your team and passengers with contactless orders, and a selection of pre-prepared meal trays and boxes
• Work with catering partners that are under  SLA's and operating with highest food hygiene
• Private Flight Platform is currently rated 5-star for security from Fortify On Demand 
• Application supported by Zendesk help functionality and 24/7 operational and technical support.
2. WORKFLOW EFFICIENCY
• Structured Menu's allow you to place orders quickly and effectively
• Every order is supported by our 24/7 Operations team, avoiding unnecessary work and mistakes
• Our accounts reconciliation team checks every bill before it gets to you
• Presentation menus can be printed to present to passengers on board.
3. COST CONTROL
• On average our customers report 20% savings on catering bill when they move to our Platform
• Ability to accurately estimate the total cost of catering orders
• Budget management tools to assist crew to monitor order costs vs company budgets
• Meaningful reporting tools give in-depth view of your company's catering costs.
4. PASSENGER EXPERIENCE
• Catering available at your finger-tips from +1900 of the world's best restaurants, VIP caterers and hotels 
• In-built features support your team to structure the menu and select the best provider for the trip
• Favourite menu storage store passenger preferences for the next trip
• Focus on consistency of service through detailed order documentation
• Continuous pursuit of quality with regular assessments of service and passenger feedback reports.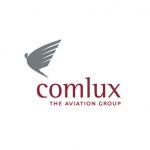 We fly all over the world, so we have to be supported everywhere. Private Flight can make the difference, to make the right choice every time.
– Andrea Zanetto, Chief Executive Officer, Fly Comlux
TRANSPARENCY, ACCOUNTABILITY AND PROCESSES