Catering Management Platform
Private Flight's Catering Management Platform delivers the world's foremost catering procurement and logistical support for government, charter and managed aircraft operators.
FOUR WAYS TO IMPROVE YOUR BUSINESS
1. WORKFLOW EFFICIENCY
• 24/7 operations support in multiple languages through the ordering and delivery process.
• Accounts reconciliation team that checks every bill before it gets to you.
• Proposed menus based on your company's predetermined menu structures allow to place orders in seconds.
• Presentation menus easily printed to bring on board.
• Ability to integrate with our Flight Management Platform to strengthen coordination between ops, sales and crew.
2. PROFITABILITY
• Ability to accurately estimate the total cost of catering orders.
• Full transparency and detailed reporting for precise monitoring of purchasing trends and costs.
• Budget management tools to assist crew to monitor order costs vs company budgets.
• Meaningful reporting tools give in-depth view of your company's catering costs.
• Structured menus integrated directly into the system giving flexibility but within guidelines to control costs.
3. PASSENGER EXPERIENCE
• Network of +1900 world's renowned restaurants, VIP caterers, top restaurants and hotels covers 174 countries.
• Favourite menu storage to recognise passenger
• Pursuit of quality through assessment of service and ongoing operator focussed service level agreements.
• Post-flight reports automatically generated for passenger feedback.
• Focus on consistency of service through detailed clear documentation and detail of order information.
4. SAFE AND SECURE TECHNOLOGY
• Web application has been developed using best-of-breed tools and technologies.
• All measures taken to ensure data integrity and privacy with continuous security-health monitoring.
• High availability and operational performance with dedicated staff to address technical issues 24/7.
• Web application allows you to manage account details, permissions and notifications.
• Be mobile with our iPad application, which also allows you to work on orders in offline mode.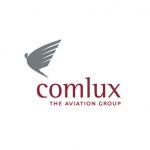 We fly all over the world, so we have to be supported everywhere. Private Flight can make the difference, to make the right choice every time.
– Andrea Zanetto, Chief Executive Officer, Fly Comlux
TRANSPARENCY, ACCOUNTABILITY AND PROCESSES